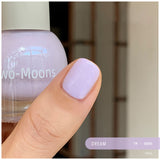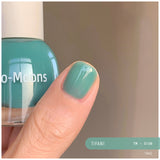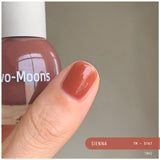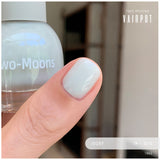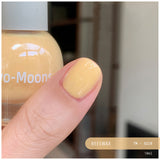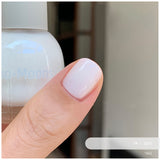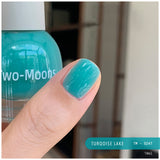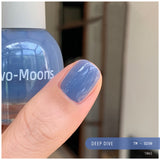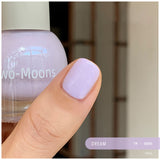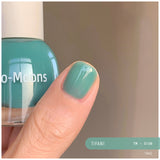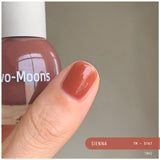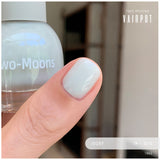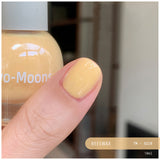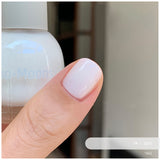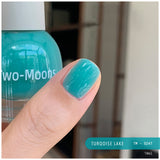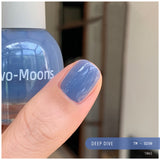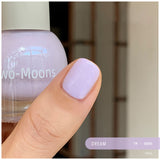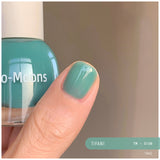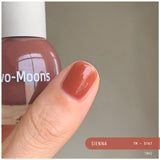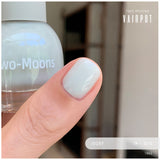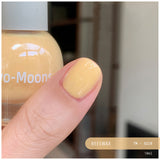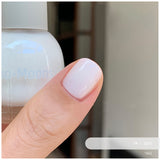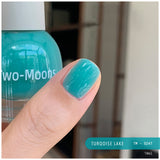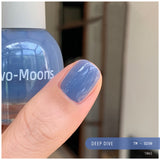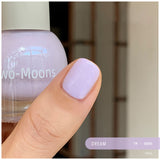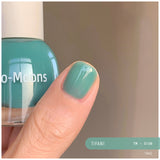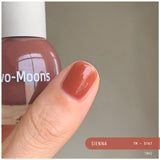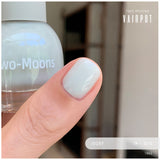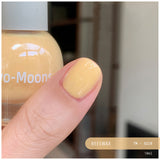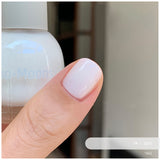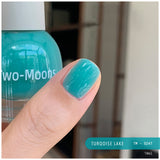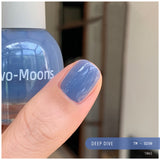 Water Based Nail Polish - Airy Pastels
A collection that focuses on creating a subtle and understated look. Features a range of light and airy colors that are perfect for creating look a soft and romantic look perfect for a wedding, or a garden party. Worn on it's own for a minimalist look, or pair with metallic accents for some extra sparkle.
Details
How to use
Volume
Select
05 Dreams
07 Bluebells
08 Honeysuckle
09 Olive
10 Duct Tape
12 Halo
34 Melon Sorbet
47 Green Juice
95 Sage
98 Jade
99 Mixed Berries
130 Tifani
157 Gold Kiwi
160 Pandan
164 Dragon Fruit
167 Sienna
172 Smurfs
174 Matcha
175 Taffy Pink
176 Slushie
177 Cloudy
178 Light Tan
191 Mint
193 Sprout
212 Ivory
228 Beeswax
231 Chalk
233 Lilac Season
245 Poolside
247 Turquoise Lake
250 Deep Dive
253 Spearmint
254 Forest Fern
260 Soy Milk
264 Reese's
265 Beach Waves
Tips & Tricks
How to reactivate your waterbased nail polish
If you find your polish a little dry, do not worry, it is normal especially if kept under cooler conditions.
1. Soak the bottle of polish in a hot water for a few minutes, OR
2. Add a few drops of warm water into the bottle of polish.
𝘐𝘵 𝘪𝘴 𝘸𝘢𝘵𝘦𝘳 𝘣𝘢𝘴𝘦𝘥, 𝘴𝘰 𝘢𝘥𝘥𝘪𝘯𝘨 𝘸𝘢𝘵𝘦𝘳 𝘸𝘪𝘭𝘭 "𝘳𝘦𝘢𝘤𝘵𝘪𝘷𝘢𝘵𝘦" 𝘢𝘨𝘢𝘪𝘯.
All orders received will be processed and shipped out within 1-2 business days. Deliveries by our logistics partners will take up to 2 business days. 
| | |
| --- | --- |
| Orders below SGD 25 | SGD 1.75 |
| Orders above SGD 25 | Free |
| Store pickup - Weekdays 10am - 8pm | Free |
| | |
*Store pickup is available in Singapore only (Weekdays only)
Why Colours May Vary
Please note that product colour may vary from picture due to monitor resolution, lighting and application times. We try our best to reflect the product colour as true to actual item as possible. Below shows the effect of different lighting results for the same colour.
Application Times
Environmental Lighting
Lighting Difference