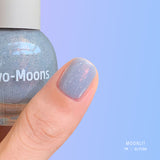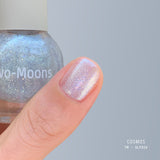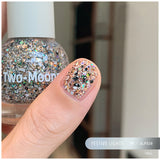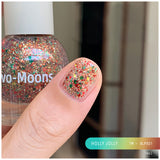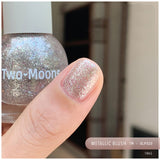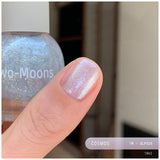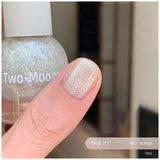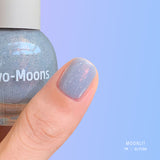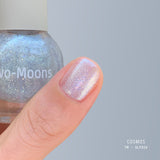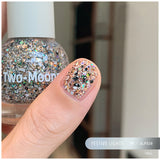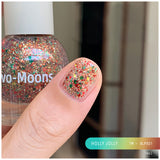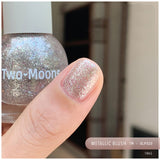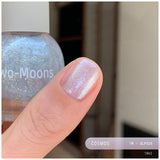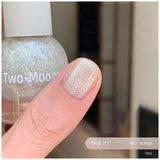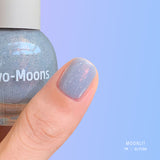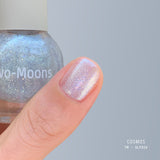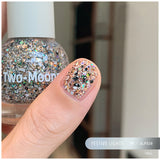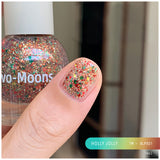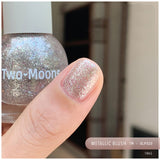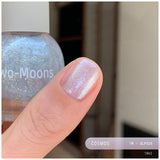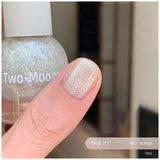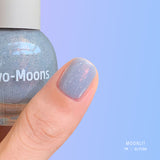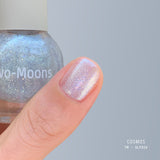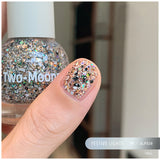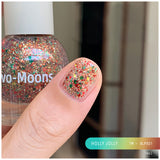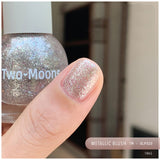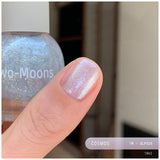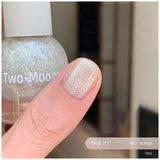 Water Based Nail Polish - All That Shimmers
Craving a touch of glamour and sparkle? This dazzling nail polish collection is a celebration of shimmer and shine, with a variety of stunning shades that glisten and twinkle. Whether you're looking to add a touch of elegance to your everyday look or want to make a bold statement on a special occasion, these got you covered.
Details
How to use
Volume
Select
317 Neptune
318 Christmas Season
320 Festive Lights
321 Holly Jolly
323 Metallic Blush
324 Golden Child
326 Cosmos
328 Minty Skies
333 Thin Ice
336 Heart of Gold
337 Sunkissed Bronze
346 Ice Queen
349 Tiger's Eye
351 Malachite
359 Rose Thorns
Tips & Tricks
How to reactivate your waterbased nail polish
If you find your polish a little dry, do not worry, it is normal especially if kept under cooler conditions.
1. Soak the bottle of polish in a hot water for a few minutes, OR
2. Add a few drops of warm water into the bottle of polish.
𝘐𝘵 𝘪𝘴 𝘸𝘢𝘵𝘦𝘳 𝘣𝘢𝘴𝘦𝘥, 𝘴𝘰 𝘢𝘥𝘥𝘪𝘯𝘨 𝘸𝘢𝘵𝘦𝘳 𝘸𝘪𝘭𝘭 "𝘳𝘦𝘢𝘤𝘵𝘪𝘷𝘢𝘵𝘦" 𝘢𝘨𝘢𝘪𝘯.
All orders received will be processed and shipped out within 1-2 business days. Deliveries by our logistics partners will take up to 2 business days. 
| | |
| --- | --- |
| Orders below SGD 40 | SGD 1.75 |
| Orders above SGD 40 | Free |
| Store pickup - Weekdays 10am - 8pm | Free |
| | |
*Store pickup is available in Singapore only (Weekdays only)
Why Colours May Vary
Please note that product colour may vary from picture due to monitor resolution, lighting and application times. We try our best to reflect the product colour as true to actual item as possible. Below shows the effect of different lighting results for the same colour.
Application Times
Environmental Lighting
Lighting Difference