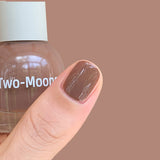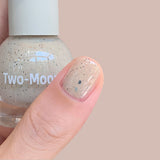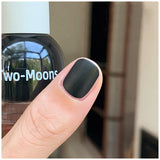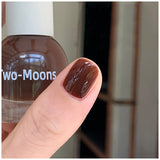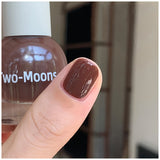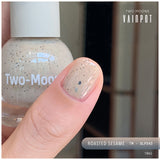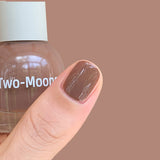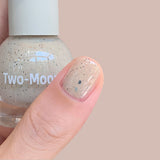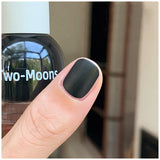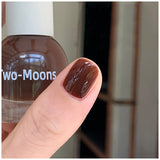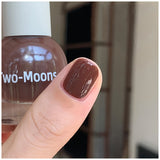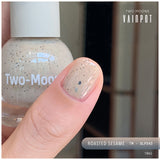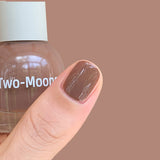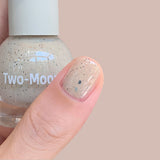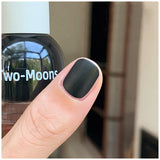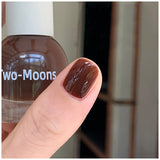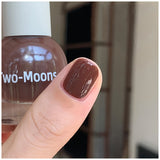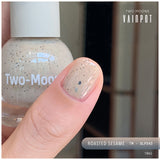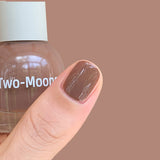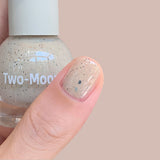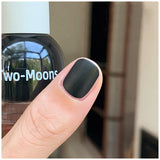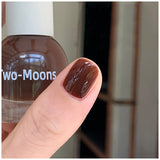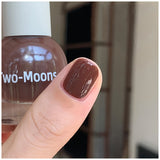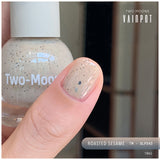 Water Based Nail Polish - Coffee & Muffin
Inspired by the rich aroma and earthy hues of coffee. Offers a stunning range of coffee-themed shades but also embodies the essence of your favourite brew in each stroke. With warm and inviting colours that evoke images of freshly brewed espresso, creamy lattes, and deep mochas, this nail polish allows you to adorn your nails with the comforting and alluring tones of coffee. Enjoy the indulgent beauty of coffee on your fingertip.
Details
How to use
Volume
Select
310 Cream Pie
311 Concrete
312 Fox
313 Almond
314 Milo Nugget
315 Beaver
316 Coffee Bean
325 Nutella
332 Brownie
338 Blackcurrant
339 Forest Moss
340 Cacao Barry
342 Black Crow
350 Mulberry
352 Espresso
354 Mahogany
355 Auburn Melts
360 Mud
361 Brunette
362 Choco Mousse
363 Pumpkin Spice
364 Kelp Brown
366 Hershey
367 Cadbury
368 Dusty Plum
369 Black Bean
343 Roasted Sesame
Tips & Tricks
How to reactivate your waterbased nail polish
If you find your polish a little dry, do not worry, it is normal especially if kept under cooler conditions.
1. Soak the bottle of polish in a hot water for a few minutes, OR
2. Add a few drops of warm water into the bottle of polish.
𝘐𝘵 𝘪𝘴 𝘸𝘢𝘵𝘦𝘳 𝘣𝘢𝘴𝘦𝘥, 𝘴𝘰 𝘢𝘥𝘥𝘪𝘯𝘨 𝘸𝘢𝘵𝘦𝘳 𝘸𝘪𝘭𝘭 "𝘳𝘦𝘢𝘤𝘵𝘪𝘷𝘢𝘵𝘦" 𝘢𝘨𝘢𝘪𝘯.
All orders received will be processed and shipped out within 1-2 business days. Deliveries by our logistics partners will take up to 2 business days. 
| | |
| --- | --- |
| Orders below SGD 40 | SGD 1.75 |
| Orders above SGD 40 | Free |
| Store pickup - Weekdays 10am - 8pm | Free |
| | |
*Store pickup is available in Singapore only (Weekdays only)
Why Colours May Vary
Please note that product colour may vary from picture due to monitor resolution, lighting and application times. We try our best to reflect the product colour as true to actual item as possible. Below shows the effect of different lighting results for the same colour.
Application Times
Environmental Lighting
Lighting Difference