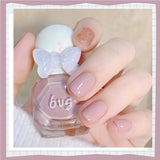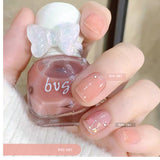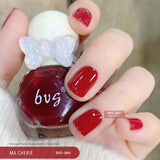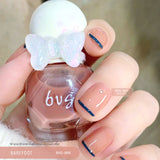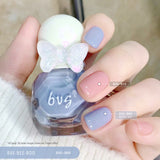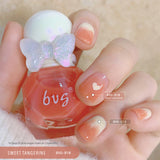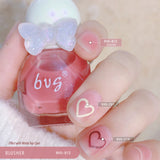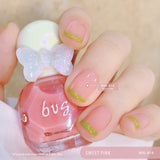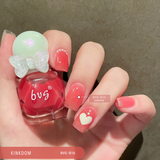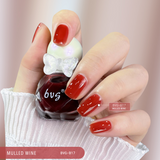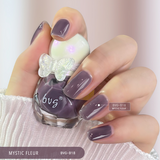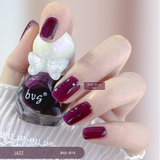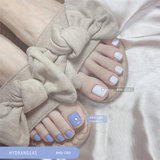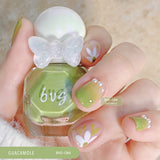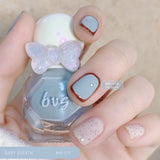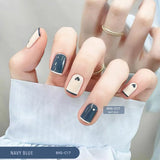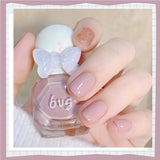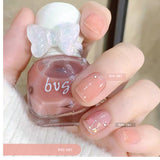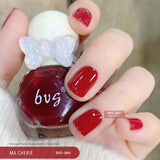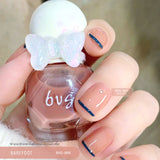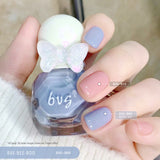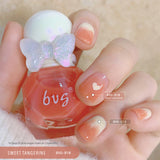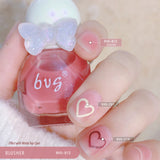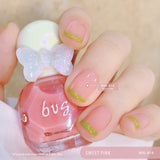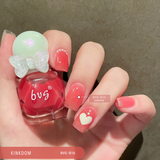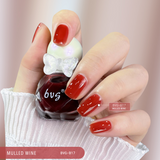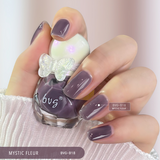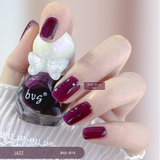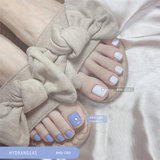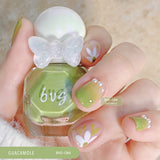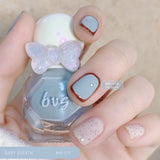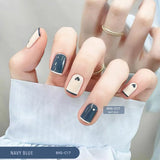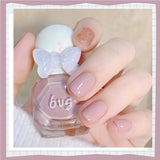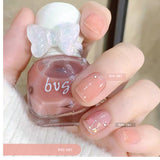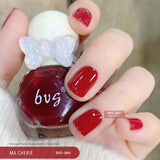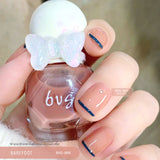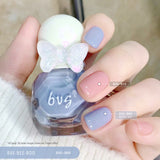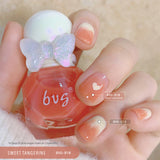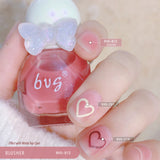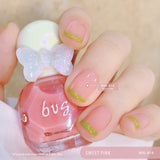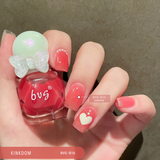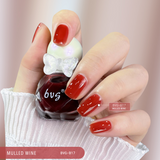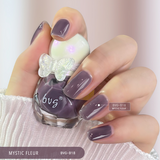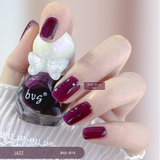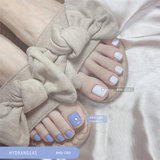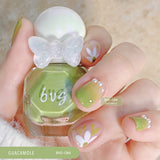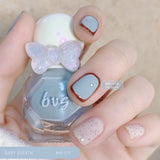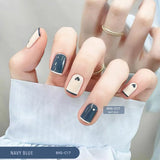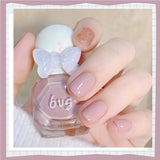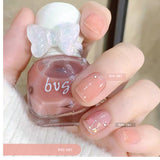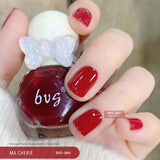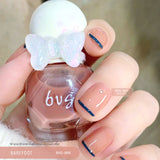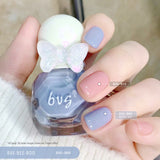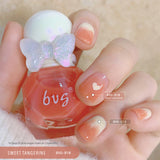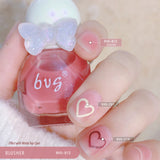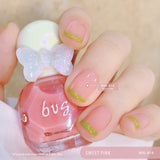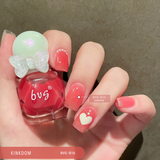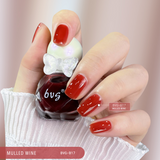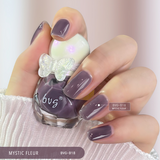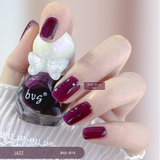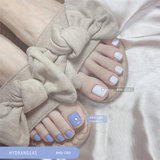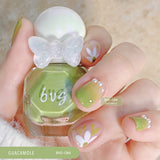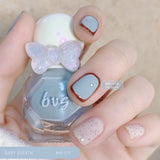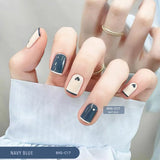 水性指甲油 - 糖浆和霜
产品特点:
水基配方
可剥指甲油,无需卸妆剂即可轻松去除
无刺鼻的化学气味
花香/果香
环保
儿童友好型指甲油 - 适合儿童和准妈妈
持续长达 7 天
如何使用:
按照普通指甲油的方法涂漆。
1. 涂上水性指甲油底油并风干。
2. 涂上水性指甲油并风干。如果需要,涂抹第二层/第三层。每层后风干。
3. 用水性指甲油面漆密封。我们提供全系列的水性面漆和哑光面漆。

去除方法:将手指浸入温水中,然后从角落剥离
*可选配指甲油去除剂
笔记:
使用后请避免立即接触水,例如淋浴或游泳。让指甲油粘附在指甲上。申请后几个小时。
这是一种温和的配方,因此请留出时间让它密封和粘附。
尖端:
如果您发现指甲油有点干,请不要担心,这是正常现象,尤其是在凉爽的条件下。
1. 将抛光剂瓶浸泡在热水中几分钟,或者
2. 在抛光剂瓶中加入几滴温水。
它是水基的,因此加水会再次"重新激活"。
重量:
每个10毫升


Details
How to use
Volume
选择
B01裸粉色果冻
B02 红茶果酱
B03 果酱
B04 马切丽
B05 赤脚
B06 枫糖浆
B07 美卓
B08 脸颊2脸颊
B09 宝贝宝贝
B10 甜橘
B11 冷萃咖啡
B12腮红
B13 淡粉色
B14甜粉色
B15 雾紫丁香
B16 王国
B17 热红酒
B18 神秘芙蓉
B19 爵士乐
B20 龟背竹
C01 索伊米克
C02 深鼠尾草
C03 绣球花
C04 鳄梨酱
C05 甜丁香
C06 燕麦奶
C07 泰式冰茶
C08 芭蕾舞演员
C09 夜幕降临
C10砖红
C11 北极
C12 墨西哥辣椒
C13纸白
C14栗色
C15 满天星
C16 科皮科
C17海军蓝
C18 骆驼
C19 稀树草原
C20桑格利亚汽酒
Tips & Tricks
How to reactivate your waterbased nail polish
If you find your polish a little dry, do not worry, it is normal especially if kept under cooler conditions.
1. Soak the bottle of polish in a hot water for a few minutes, OR
2. Add a few drops of warm water into the bottle of polish.
𝘐𝘵 𝘪𝘴 𝘸𝘢𝘵𝘦𝘳 𝘣𝘢𝘴𝘦𝘥, 𝘴𝘰 𝘢𝘥𝘥𝘪𝘯𝘨 𝘸𝘢𝘵𝘦𝘳 𝘸𝘪𝘭𝘭 "𝘳𝘦𝘢𝘤𝘵𝘪𝘷𝘢𝘵𝘦" 𝘢𝘨𝘢𝘪𝘯.
All orders received will be processed and shipped out within 1-2 business days. Deliveries by our logistics partners will take up to 2 business days. 
| | |
| --- | --- |
| Orders below SGD 40 | SGD 1.75 |
| Orders above SGD 40 | Free |
| Store pickup - Weekdays 10am - 8pm | Free |
| | |
*Store pickup is available in Singapore only (Weekdays only)
Why Colours May Vary
Please note that product colour may vary from picture due to monitor resolution, lighting and application times. We try our best to reflect the product colour as true to actual item as possible. Below shows the effect of different lighting results for the same colour.
Application Times
Environmental Lighting
Lighting Difference