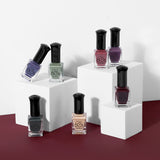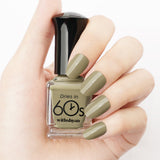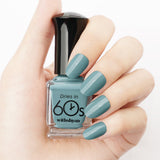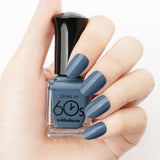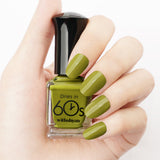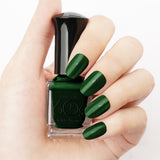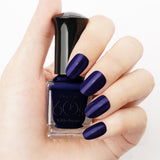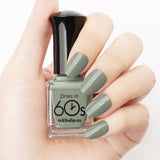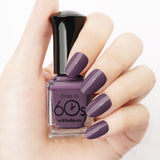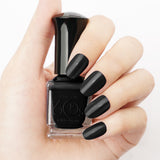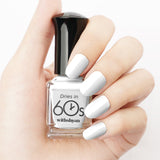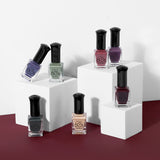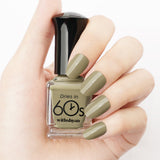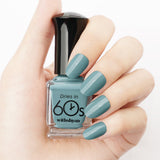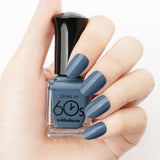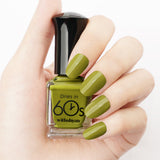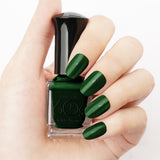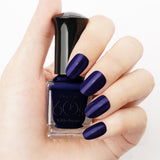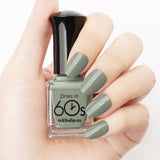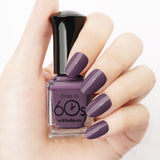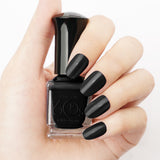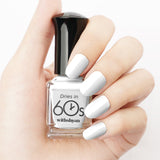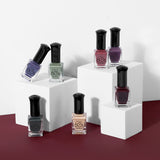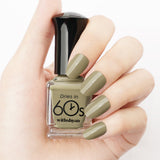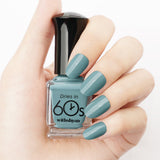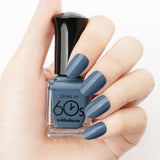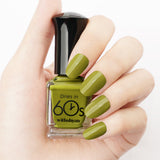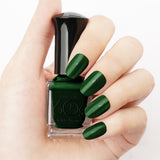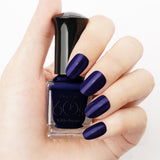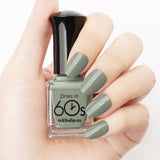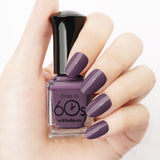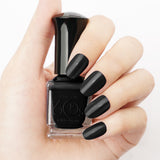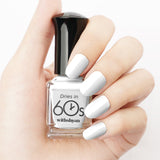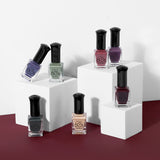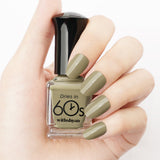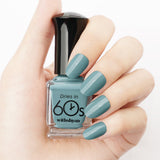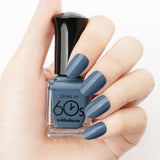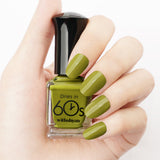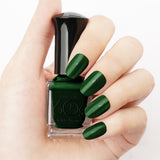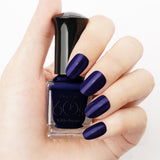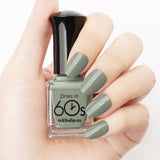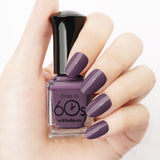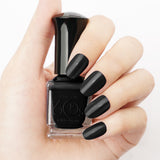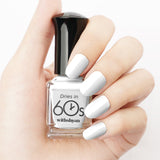 Dries in 60s Nail Polish - Deep Solid Collection
A timeless array of classic and versatile shades that effortlessly complement any look. From a pristine, lustrous white to a deep, rich burgundy, this collection offers an essential palette to suit every style and occasion. The high-shine formula glides on smoothly, providing a flawless, glossy finish that lasts. 
This collection features a range of solid colours with a glossy finish, including creamy, pastels, nudes, and classic vivid shades.  
Details
How to use
Volume
Select
M20 Silk Khaki
M21 Prim Beige
M22 Gray Chiffon
M23 Evening Shadow
M24 Blue Moon
M25 Romance Blue
M26 Pansy
M27 Old Rose
M28 Red Bean
M29 Carmine
M30 Bitter Sweet
M31 Tinkerbell Green
M32 Today's Brunch
M33 Silent Night
M34 Marron Cake
M59 Black
M60 White
M61 Red
M76 Jade Green
M77 Rattan Beige
M78 Scarlet
M79 Lucid Dream
M80 Nile Blue
M81 Mimosa
M82 Lucifer
All orders received will be processed and shipped out within 1-2 business days. Deliveries by our logistics partners will take up to 2 business days. 
| | |
| --- | --- |
| Orders below SGD 25 | SGD 1.75 |
| Orders above SGD 25 | Free |
| Store pickup - Weekdays 10am - 8pm | Free |
| | |
*Store pickup is available in Singapore only (Weekdays only)
Why 60s sold more than 1 Million pieces
WITHSHYAN 60s NAIL POLISH
sold ore than 1 million pieces since its first release
Revolutionary Formula
WITHSHYAN's Nail Lacquer contains keratin, a natural nail protein, and biotin, a B vitamin that helps to strengthen nails. This formula helps to prevent nails from splitting, peeling, and breaking, while also providing a beautiful, long-lasting colour.
Dries in 60 seconds
The nail polish that won't slow you down! Dries in just 60 secs, so you can get on with your day without having to wait around for your nails to dry.
Easy to apply & remove
Quick-Drying and Easy-Removing Nail, you can change your nail colour whenever you want. So you can express yourself with a new nail colour every day, to match your outfit or mood.
Why Colours May Vary
Please note that product colour may vary from picture due to monitor resolution, lighting and application times. We try our best to reflect the product colour as true to actual item as possible. Below shows the effect of different lighting results for the same colour.
Application Times
Environmental Lighting
Lighting Difference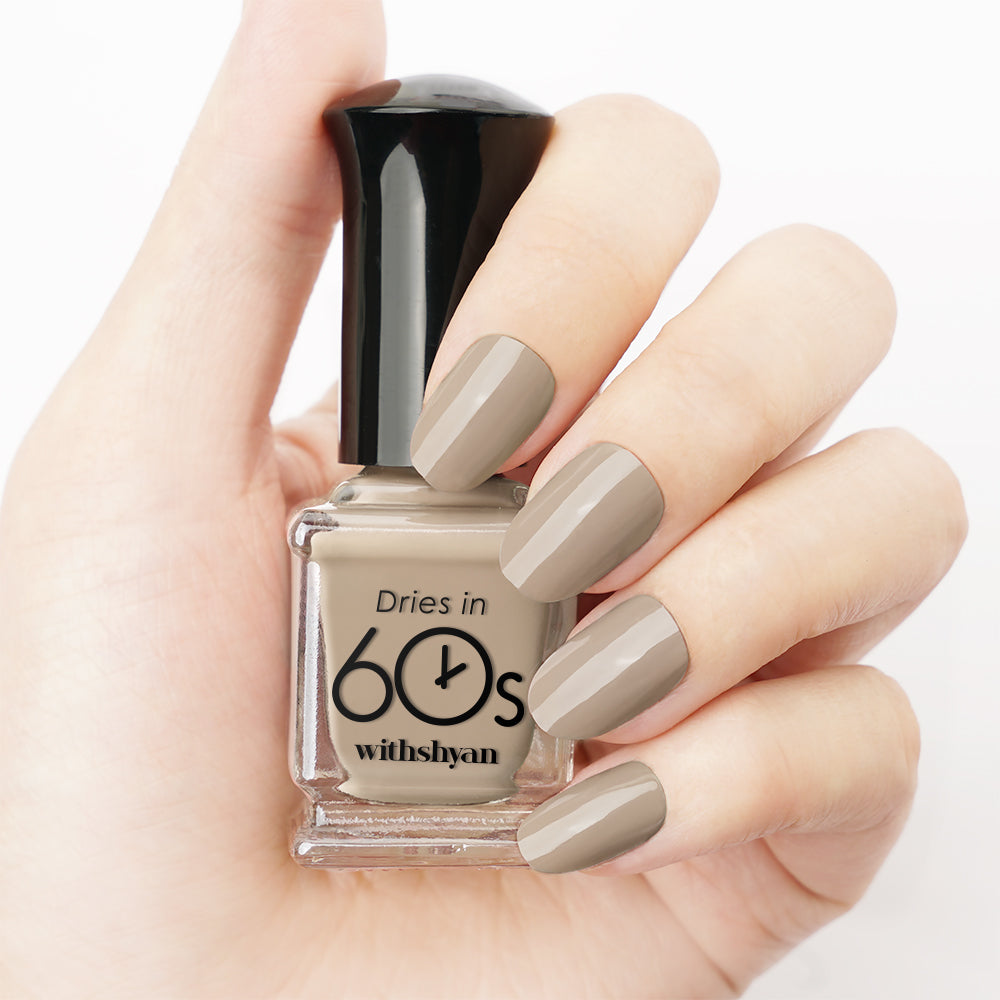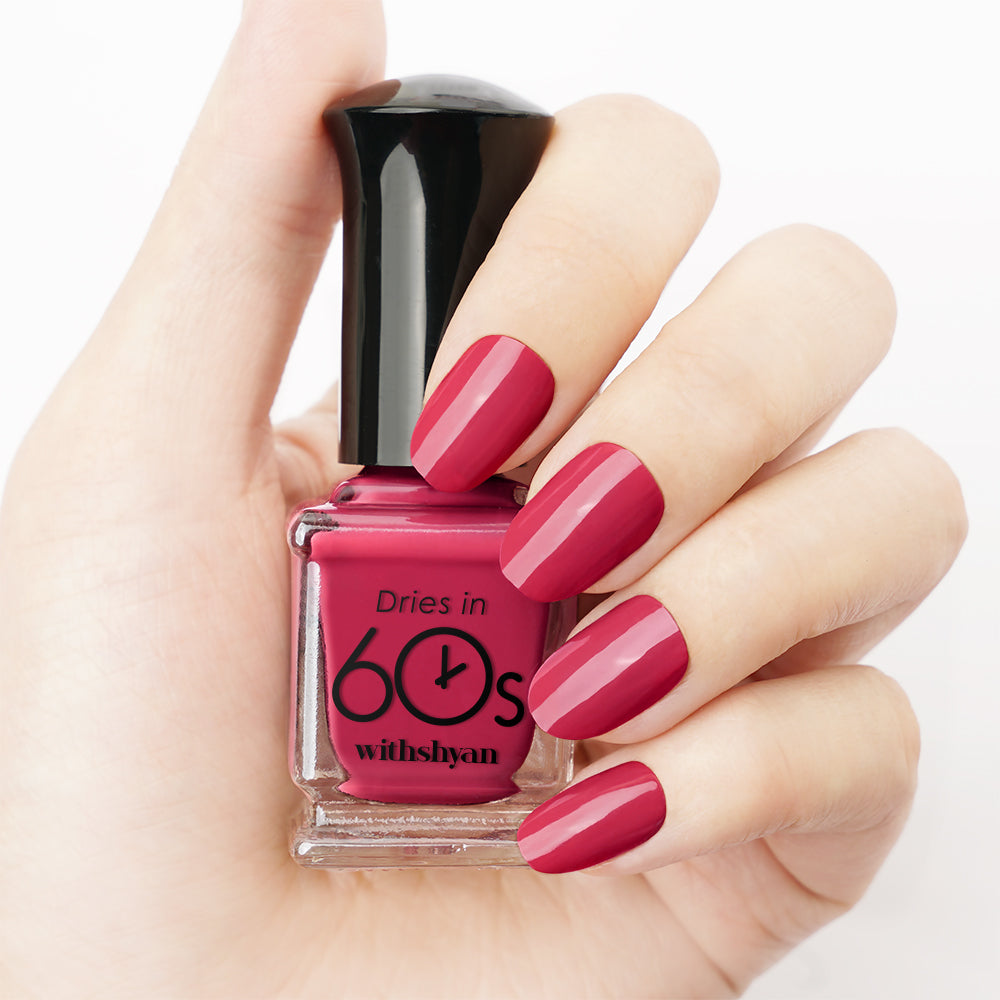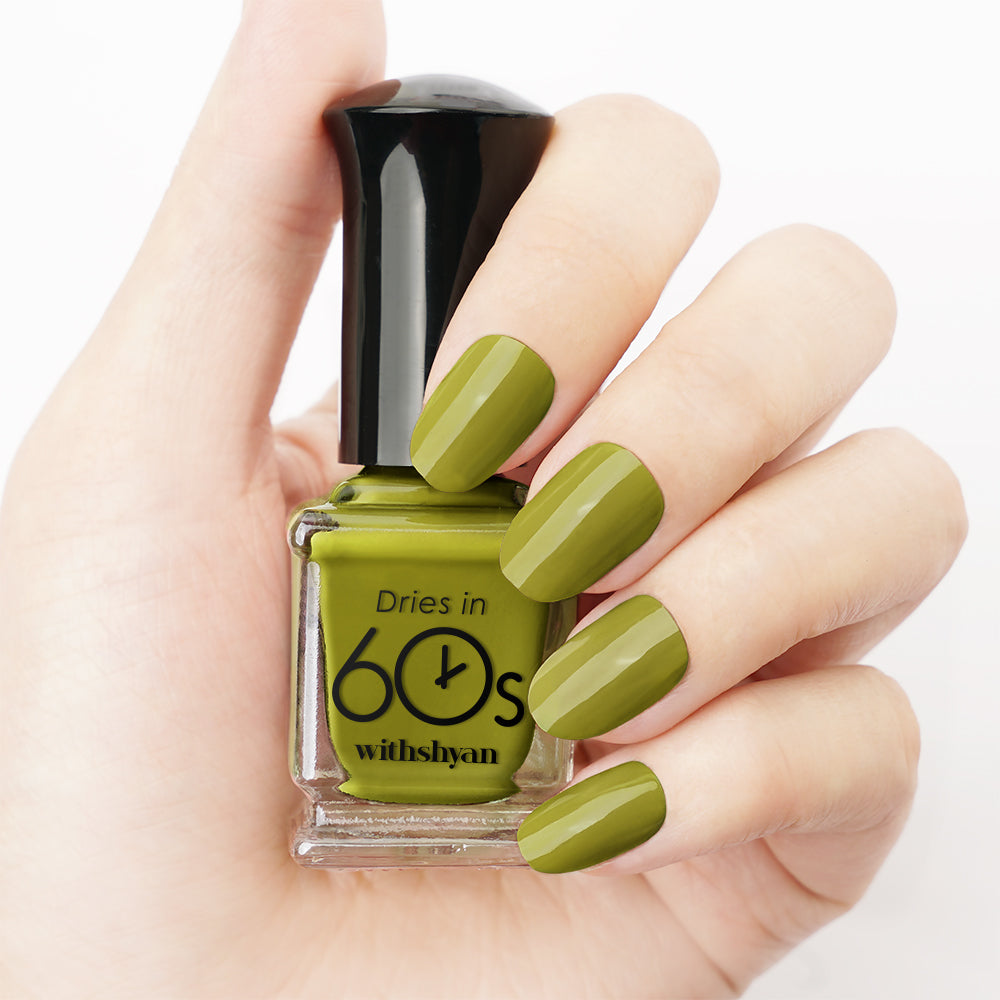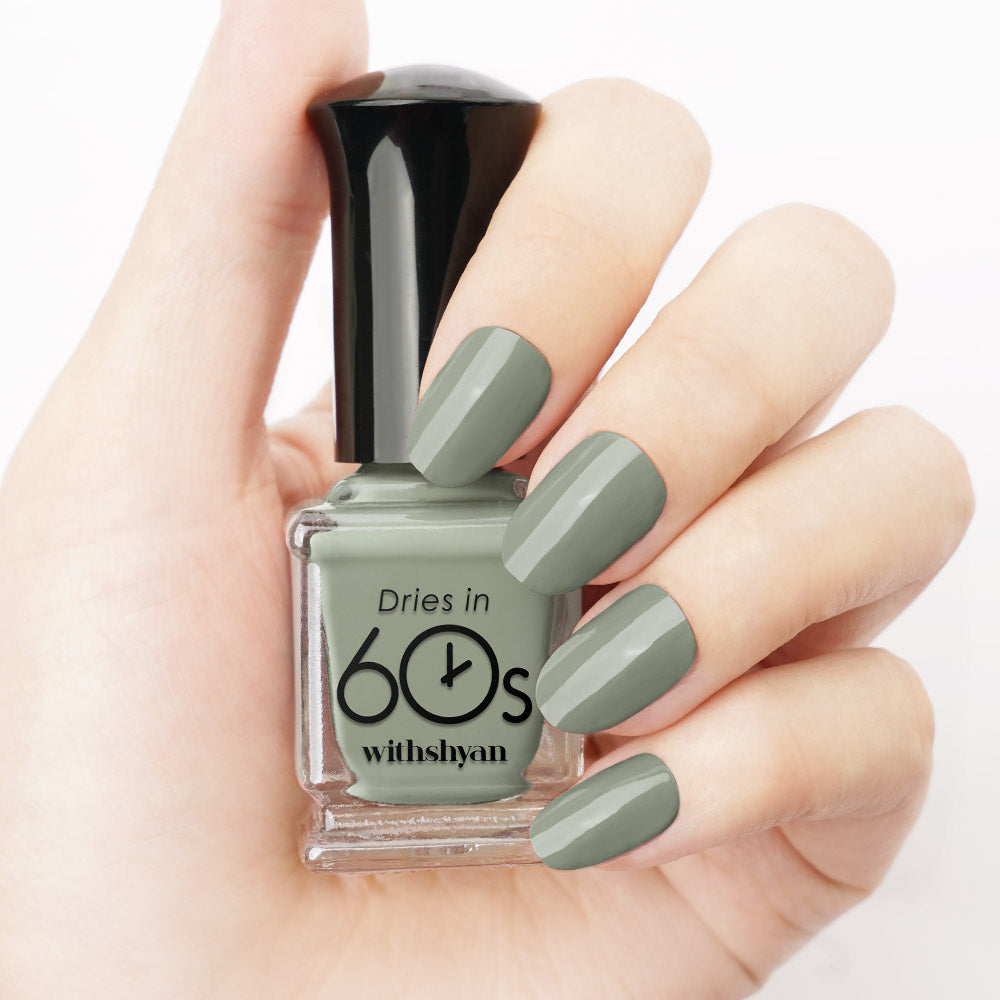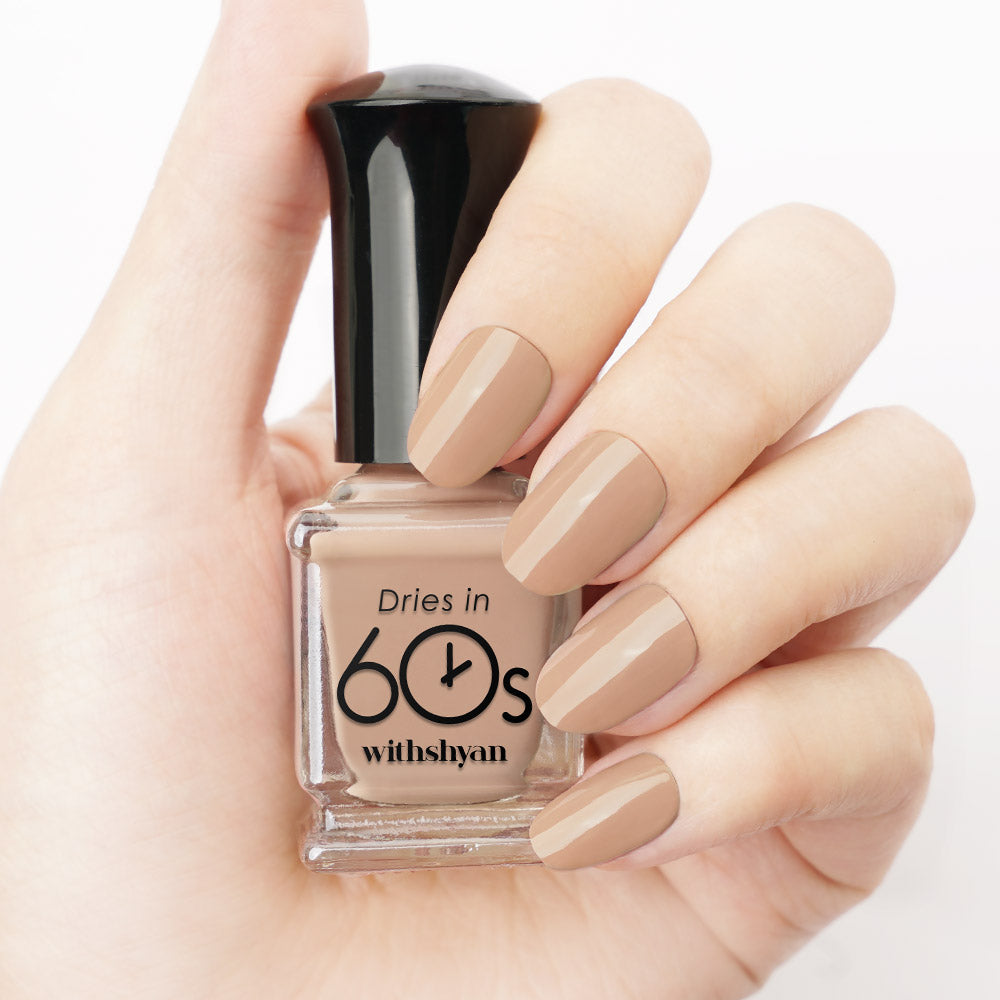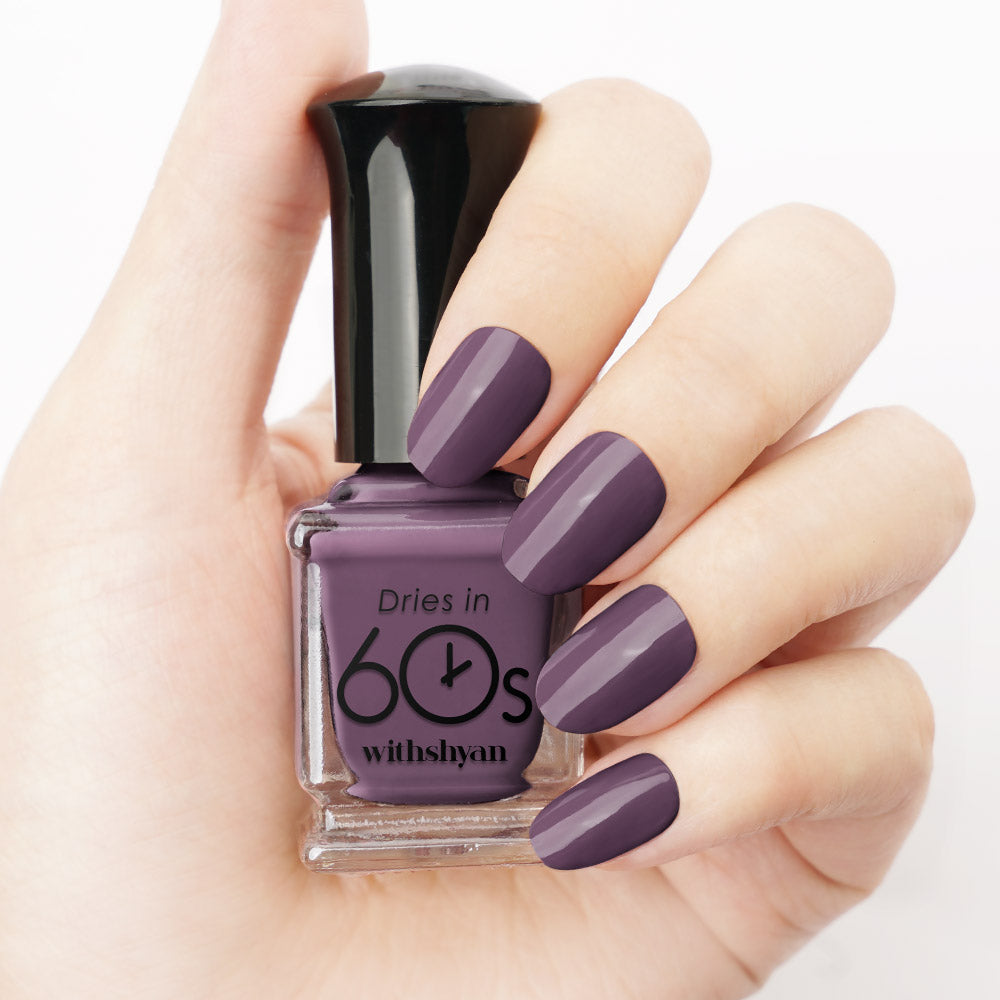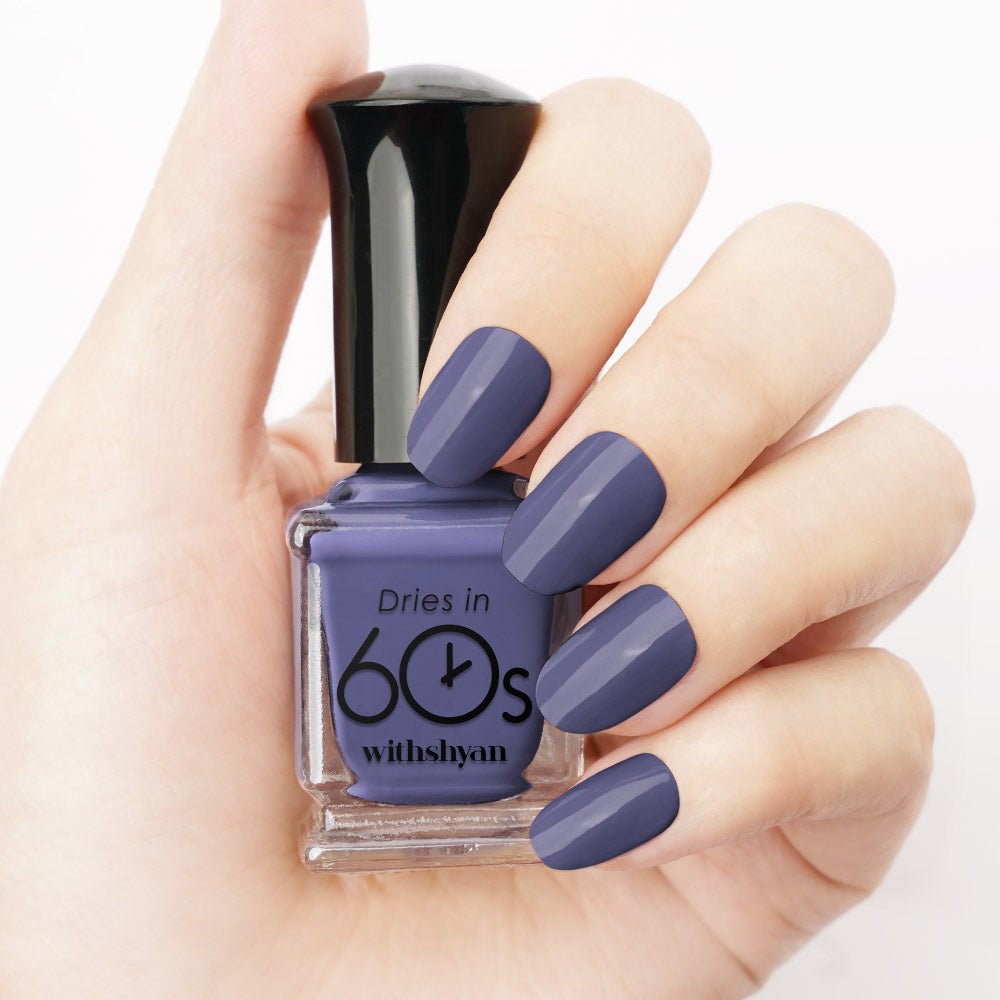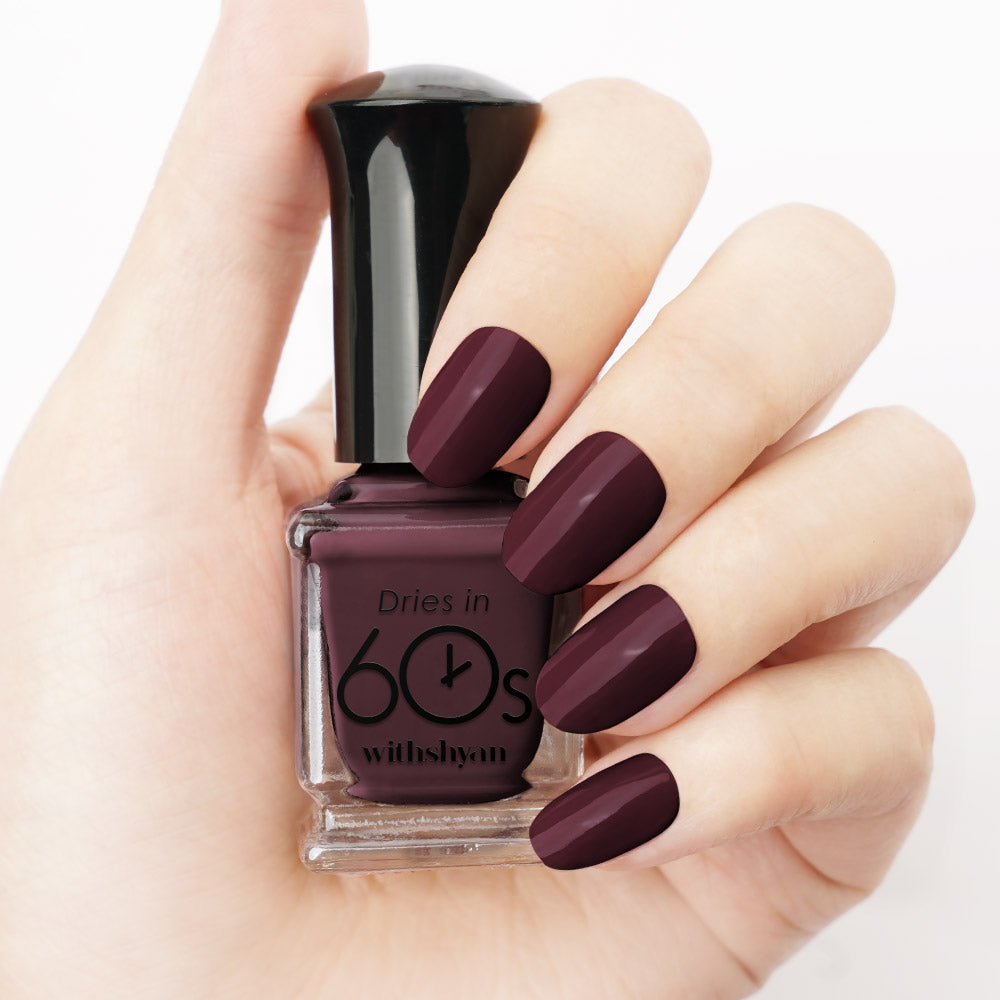 Look Book
Colour swatches